Dari Masa ke Masa Teknik Pertambangan UNISBA
Prodi Teknik Pertambangan Universitas Islam Bandung (UNISBA) didirikan pada bulan Januari tahun 1979 oleh Yayasan Pendidikan Islam (YPI), dengan nama Jurusan Tambang Rakyat dibawah naungan Fakultas Teknologi Pembangunan Masyarakat (FTPM) UNISBA.
Tahun 1985 Jurusan Tambang Rakyat berubah nama menjadi Jurusan Tambang sesuai dengan SK Rektor Unisba No. 173/D-1/1985, tanggal 07 Mei 1985 mendapatkan status terdaftar oleh keputusan Mendikbud RI No. 022/01/1985 dan berganti nama menjadi Teknik Pertambangan UNISBA. Pada Tanggal 2 Januari 1992 Prodi Teknik Pertambangan UNISBA mendapatkan status diakui oleh keputusan MENDIKBUD RI No: 015/0/1992.
Visi Tambang
Misi Tambang
Tujuan Tambang
Menjadi Program Studi Unggulan dalam Bidang Perencanaan Tambang yang Berdaya Saing
Global.
Menyelenggarakan pendidikan pertambangan yang bermuatan nilai-nilai keislaman dengan mengkombinasikan teori, praktik laboratorium dan lapangan untuk menghasilkan lulusan yang cakap dan berjiwa enterpreneur.
Melaksanakan penelitian dengan menerapkan dan mengembangkan sains dan teknologi di bidang pertambangan yang berintegritas dan menjunjung tinggi norma islam.
Melaksanakan pengabdian dengan mengimplementasikan sains dan teknologi
pertambangan bagi kemaslahatan umat.
Menghasilkan lulusan yang kompeten, berintegritas, profesional, dan berwawasan
kewirausahaan dalam menyelesaikan masalah di bidang teknik pertambangan dalam
konteks pembangunan berkelanjutan serta memiliki komitmen untuk belajar sepanjang
hayat berdasarkan nilai-nilai islam.
Menghasilkan pengetahuan dan teknologi pertambangan melalui penelitian yang
terintegrasi dengan pendidikan berdasarkan nilai-nilai islam.
Memberikan pelayanan kepada masyarakat lokal maupun nasional melalui aktivitas
edukatif, teknis, dan profesional berdasarkan nilai-nilai islam.
Penguatan organisasi melalui implementasi sistem penjaminan mutu.
Memanfaatkan fasilitas pendidikan dan penelitian secara optimal untuk menjamin mutu akademik.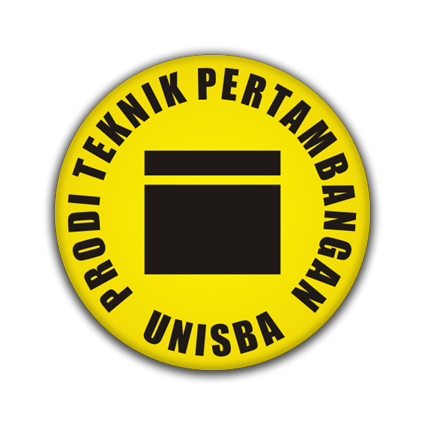 Started business
We partner with you to enable your technology so you focus on your organization's mission leverage our talent.
Survival during
wartime
A People Ops leader who is committed to the growth and development of leaders.
Crisis and
opportunity
Our support works around the clock to ensure your work is secure and monitored safely.
50+ Branches
We cross industries and provide services to almost every business either as a co-managed or supplemental asset.
100+ Branches
Whether providing consulting expertise on a specific vendor technology, strategizing on IT budget, providing a security.
Get Award
Our people are held to the highest level accountability to ensure you are always satisfied with your results.
Passionate Personalities, Versatile Brains
Few of Our Client's feedback of users!
"Working with several word press themes and templates the last years, I only can say this is the best in every level. I use it for my company and the reviews that I have already are all excellent."
"This is one of the BEST THEMES I have ever worked with. The extra bells and whistles added to it are amazing. Elementor features add extra flavor. The customer support is very responsive."
"Great theme, one of the best I have worked with in a while. Full featured and great support for the minor issues I had which were really my not being skilled/experienced enough."